Workload Automation
A tool that gives your business users visibility on and control over the processes they are responsible for.
T
o
be successful your content needs to be useful to your readers.
Instant Information
With one click, users instantly see the status of all jobs that are relevant for them.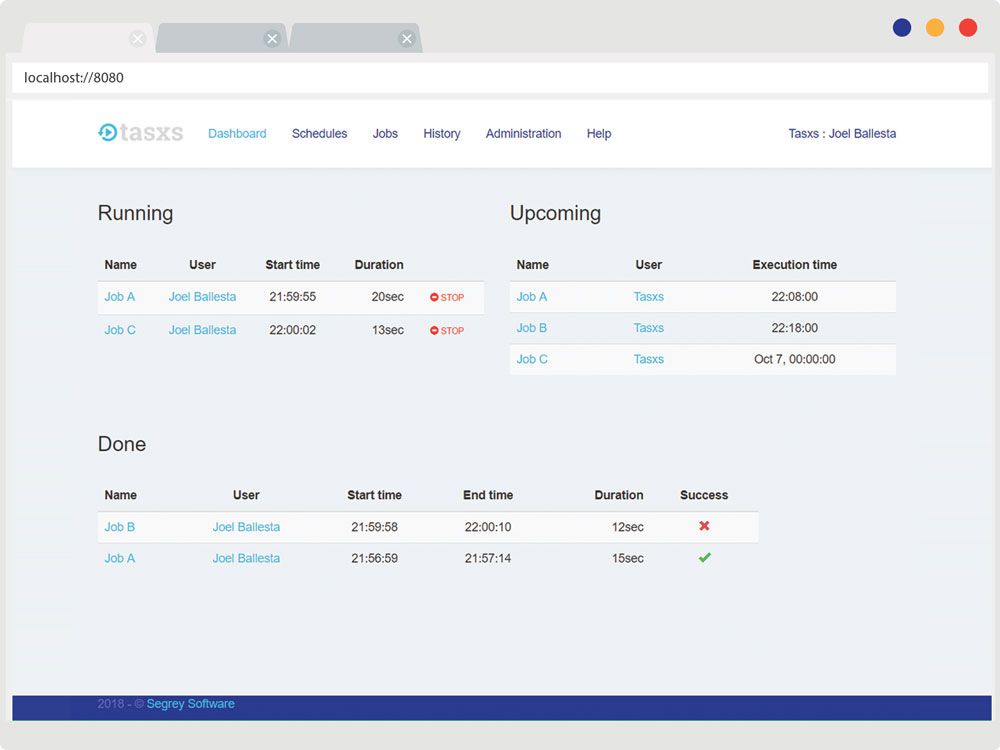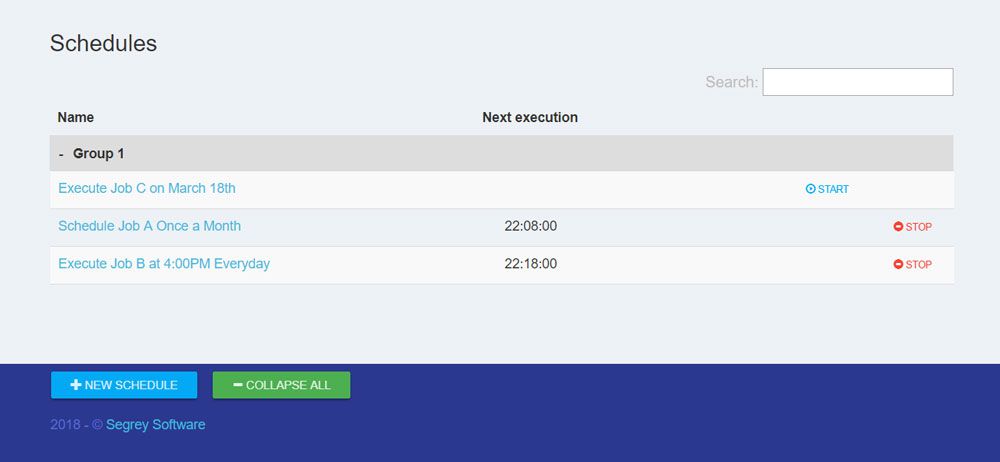 Scheduled or on demand
Jobs can be run at a predetermined point in time or when a certain event occurs, for example a file is placed in a directory that is being polled.
Alternatively, users can start jobs themselves when decided it is needed.
Fine-grained Permission
Who is allowed to view, edit and run jobs can be precisely and easily managed through the web interface.